2023 AMRA Special Awards
Crew Chief of the Year
Chad Hart
Nitro Rookie of the Year
Hotrod Carlisle
Gas Rookie of the Year
Austin Hughes
Nitro Wrench of the Year
Brett "Nitro Hobo" Yarborough
Gas Wrench of the Year
Jeremy Willaimson
Racer of the Year
Scott Tomsu
Congratulations to All!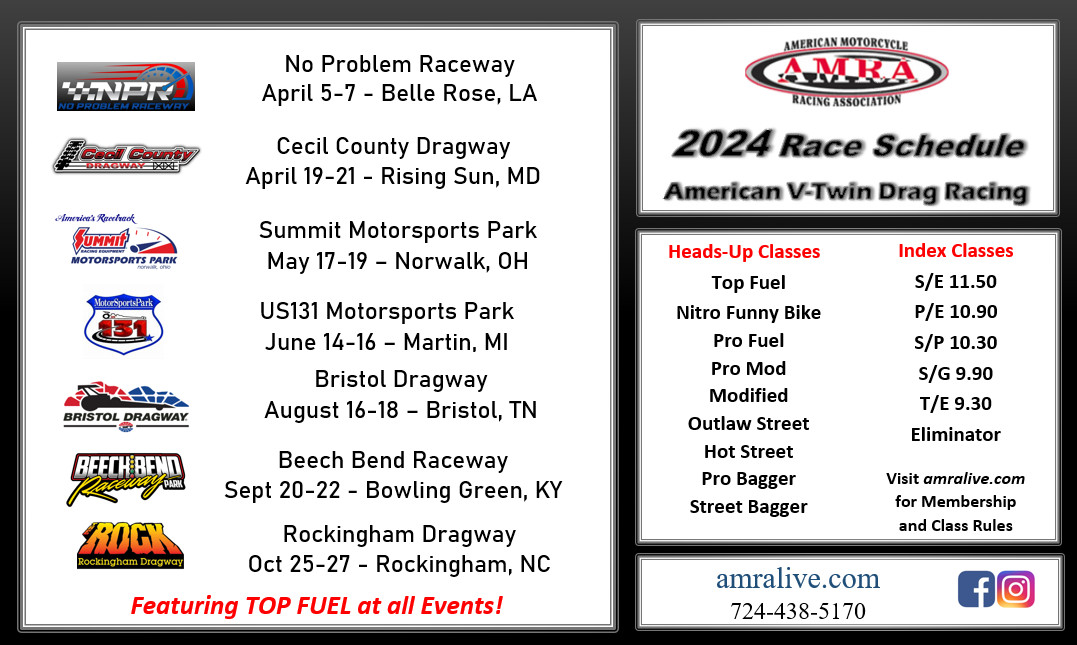 PennGrade 1 Racer Support Program

The AMRA
The American Motorcycle Racing Association was formed over 38 years ago and is the oldest sanctioned association that is exclusively dedicated to American made, V-Twin based motorcycle drag racing in the world.  Whether you're interested in E.T. based racing, set index racing, heads-up or Top Fuel Nitro Bikes, we have a class for you.  Membership is simple and the events are carried out in a way that makes it easy for beginners and veterans alike.  All class designations and rules for each can be found here as well as the membership application.  We are happy to welcome new racers and offer help to get you started.
Join today and we'll see ya at the track.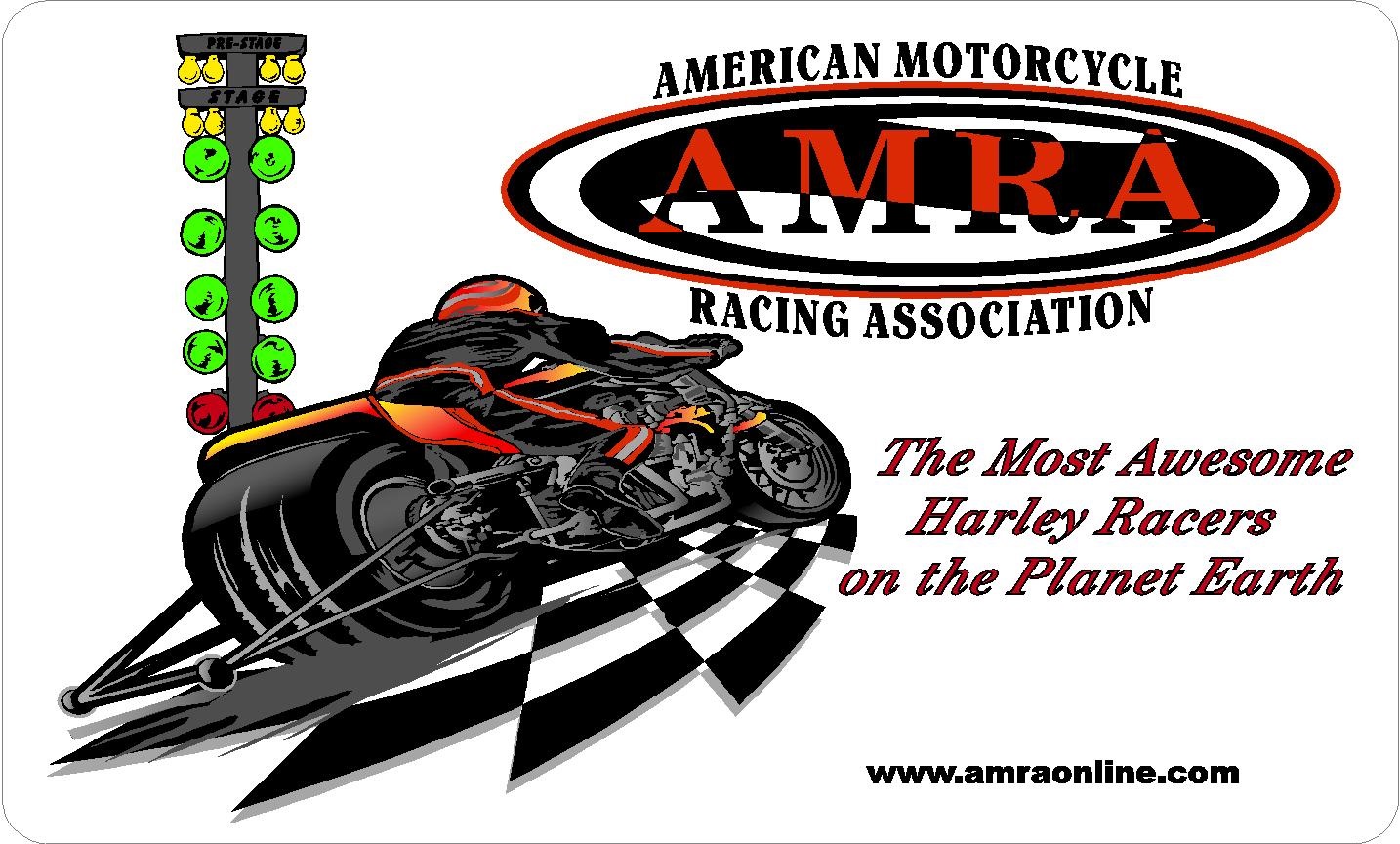 Join Today!
Fill out the Membership application online or print and mail it and become a member of an elite group of drag racing enthusiasts.